Construction
Leftover building material: See what You can do with them
Finished the job, but left over construction material? Don't worry, this is more common than you think, and it doesn't only happen to you.
By default, bricklayers and construction companies usually ask for about 10% more material to guarantee replacement. However, if this material doesn't need to be used, it ends up left over. And idle material is idle money too.
Not to mention the environmental problem generated by leftover construction material. For these and other reasons, we have put together several tips in this post to help you solve this problem and ensure that there is no waste or irregular disposal of leftover construction material. Check it out.
What to do with leftover construction material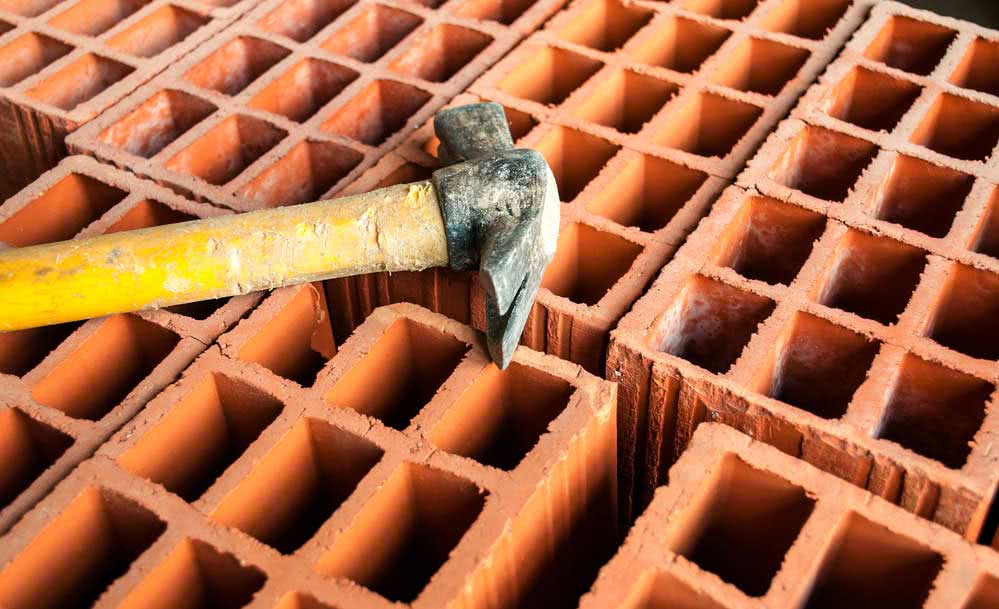 There are two ways to solve the problem of construction waste. The first is to reuse it (however you can), as you will see in the following tips, and the second is to dispose of it properly. See in which of these situations your material is and choose the best option.
Is the leftover material from your construction site stored and unopened in its packaging? Then you should know that some stores may take it back. To do this, you will have to go to where you made the purchase and ask. But remember, the receipt is important, so take it with you.
If the store accepts the return, the most common thing is that you will receive a voucher for the value of the product to exchange it for other material.
Most of the time, stores accept returns of electrical and hydraulic components, paints, varnishes, brushes, mortar, grout, among other materials where it can be verified that the product has not suffered any damage.
That is why it is worth the tip: only remove the products from the packaging when you use them and always ask for the receipt.
Sale
The store did not take the products back? Then your next alternative is to sell them to people who are also building or renovating.
Tiles, blocks, cement, iron, pipes, and whatever else you have lying around can be sold. But it is also important to ensure the quality of these materials. To do this, keep them in their original packaging, free from humidity and exposure to the sun.
You can offer these leftover materials in person or create advertisements on social networks.
To increase your chances of selling, advertise for below market value.
Another alternative is to sell this surplus material to demolition stores. These stores often receive doors, windows, gates, shower stalls, railings, sanitary ware, kitchen sinks and tanks, and pipes and tubs.
Donate
Another great option is to donate your leftover building materials. Ask people you know if they need anything.
You can also offer your leftovers to churches, neighborhood associations, or institutions that work specifically with building materials. These entities receive the donations and allocate them to the right people.
Use it creatively
What if you use those leftover construction materials to do something creative and different in the decoration or finishing of your home?
Leftover wood, for example, can be turned into small benches, side tables, niches, and shelves.
The pipes can be used to create industrial-style light fixtures. On the other hand, the blocks can be used to support vases or be transformed into planters.
You can make decorative pieces such as vases, door weights, and other objects with the leftover cement.
The Internet is full of ideas that will make you ask "why didn't I think of this before?
Save for future use
Don't discard or dispose of all the materials left over from construction. Some are important to keep for future replacement. This is the case of floors and coatings.
Can you imagine if you have problems with the water supply and need to break the wall one day? There may no longer be the same coating that was used.
Remnants of paint and grout follow the same logic. In this case, just be careful not to miss the expiration date of the materials.
Recycle
If none of the previous options worked for you, then maybe it is time to send the materials for recycling.
Currently in Brazil, there is a law called the Solid Waste Law, which provides for recycling waste generated by civil construction.
Among the materials that can be recycled are:
Paper
Plastic
Paint cans (empty)
Cardboard
Metals in general
Glass
Wood
To recycle wood, it is important that it not be painted. Raw wood is best used. If it has already received paint, then the ideal is to discard it.
In the case of paint cans, you must ensure that they are empty. Cans that still have paint residue should be emptied, but do not pour the paint down the drain. The product is toxic. It is recommended to throw the rest of the waste on pieces of cardboard and then put it in the regular trash.
To ensure that these materials are recycled, it is best to send them directly to a recycling cooperative. There they separate and process the material to be returned to the industry's production chain.
Dispose of properly
Finally, your last option is to dispose of it. This happens when the material is no longer usable and you cannot reuse it in any other way.
Disposal should also be carried out in the case of materials that cannot be recycled. This list includes Styrofoam, plaster, demolition waste, old and dirty pipes and tubes.
Other materials such as asbestos roof tiles, which are toxic both to the environment and to human health, must be sent to specific companies for this type of collection. The same goes for mercury lamps and other toxic materials.
To correctly dispose of leftovers (when it is not toxic material) the first step is to hire a rental dumpster service if the volume of leftover material is too large.
To do this, check whether the city hall legalizes the company. This ensures that the company will not dispose of the debris just anywhere.
But if the amount of waste is small, then the solution is to look for ecopoints. Most cities in the country already provide this type of service.
These sites can collect a maximum amount of civil construction waste, usually determined by cubic meters. When in doubt, just ask your local city hall for information.
So, which of these tips can you put into practice to get rid of leftover construction material?